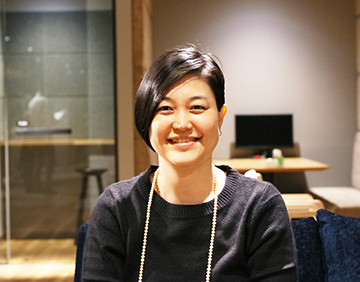 Stroly Inc.

Machi Takahashi

Provision of "Stroly," a map sharing service introducing attractive places
Tell us about Stroly.
Stroly is a coined portmanteau of "Stroll" and "story" and is an online map platform. By simply uploading offline (i.e. paper or analogue) maps, anyone can easily create online maps. Various maps including sightseeing maps, food maps, sweets maps, cycling maps and neighborhood maps for people using guesthouses, have already been created.
What is the difference between Stroly and existing maps?
Most analog maps have twisted scales as they put priority on amusement and understandability of places. When paper maps are uploaded and geo-referenced (mapped) in Stroly, users will recognize where they are walking right now on the original analog map.
The name "map" might suggest something used on smartphones. They are accurate and complete but have not been created for enjoyment. We would like to have users use the maps on smartphones when their destinations are set and the maps created using Stroly when enjoying sightseeing.
What are the advantages of creating maps online?
Currently, in many cases, people engaged in regional development, local governments and people who hope to attract customers to specific areas are creating online maps while the tourists are the end-users. In the past, these kinds of maps were distributed or turned into signboards using thousands and millions of money in some cases. However, these maps were analog so although you may know how many pieces you have distributed, you couldn't tell to what extent the maps had been used, where many people visited, what the route was like and whether the users went to the intended destination.

However, Stroly is digital so such analysis can be made. Based on such analysis, you can take measures such as making the relevant part more understandable to increase the number of visitors, making a feature of popular spots or preparation of English materials in response to wide use by foreign visitors.
Tell us about the future visions.
We are planning to make Stroly more enjoyable for users by enabling them to play with maps and discover new maps. In addition, in terms of the mechanism, since universal maps can be posted, we would like to multilingualize Stroly to have people around the world enjoy it. When you create videos, you post them on YouTube, right? We would like to become like that; when you create maps, you post them on Stroly.