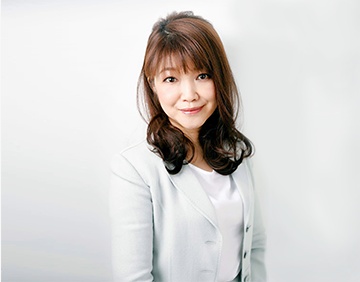 AVOIR INTERNATIONAL CO. LTD.

Mayumi Nakamura,

Development and sales of fashionable and functional underwear for breast cancer patients
Tell us about Avoir
In the past, I suffered from breast cancer. Avoir is a "fashionable" brassiere I created by using such experience.
First of all, when you undergo breast cancer surgery, the following phenomena occur.
・Difference in the size of the breasts between left and right.
・Bad condition due to change in body shape.
・Scars on breasts and their sides.
・Inability to raise arms due to the scars.
So, once you undergo breast cancer surgery, you need to wear special brassieres that are different from normal ones. These brassieres are functional but are only available in beige and none of them have designs. They are surprisingly unfashionable.
Recently, the importance of early treatment of breast cancer has been disseminated and many women are working. Thus, it is possible for women whose breast cancer has been detected at an early stage to undergo surgery today and work normally from the following day. However, women want to have their underwear fashionable just like their clothes. They don't feel uplifted if their underwear is not fashionable.
That's why they look for fashionable items, but as I have said, underwear for breast cancer patients is overly designed for those who have received treatment. They can't find any item that can uplift their spirit although they are already trying so hard to overcome breast cancer. To solve such a situation, I decided to develop fashionable underwear.
They are not just fashionable; I paid attention to details by designing it to wrap around the sides to hide scars and to make the bust line look beautiful, because I suffered from breast cancer and underwent surgery.
Tell us about the customers' reactions.
The product is mainly sold on EC sites but actually there is a brick-and-mortar store in Kyoto and customers from across the country are visiting there.
Customers are actually giving positive feedback such as "I only had brassieres in one color but now I have more color variations," "I can buy brassieres with shorts in a set" and "I can dress up as a woman which I had once given up." I'm so happy to receive such feedback.
We are also receiving positive reactions from hospitals. They could not give good answers to the consultations by patients in the past, but can now recommend our company's product. This means that nurses and doctors were also waiting for this kind of item to be developed and sold.
Give us a message.
Suffering from breast cancer does not mean that your life as a human being or woman has ended. The company name "avoir" means "have" in the present perfect form in French and has been used with hopes to end the hard times. We hope that breast cancer patients face ahead, dress up and shine. As one such breast cancer patient, I am sincerely wishing so.